Are the vacations of your little one over? Is it time to go back to school? Oh, you must be struggling to find a high-quality uniform that is both comfortable and long-lasting. 
When it comes to uniforms, quality is key. Whether it's the start of a new session or you're just willing to change the uniform of your kid, a high quality uniform is essential for both comfort and professionalism. But with so many options out there, it can be tough to know where to turn. 
That's why we're here to help you find the best schools uniforms. And if you're in the Cayman Islands, there's one brand that stands head and shoulders above the rest: Becky's Closet.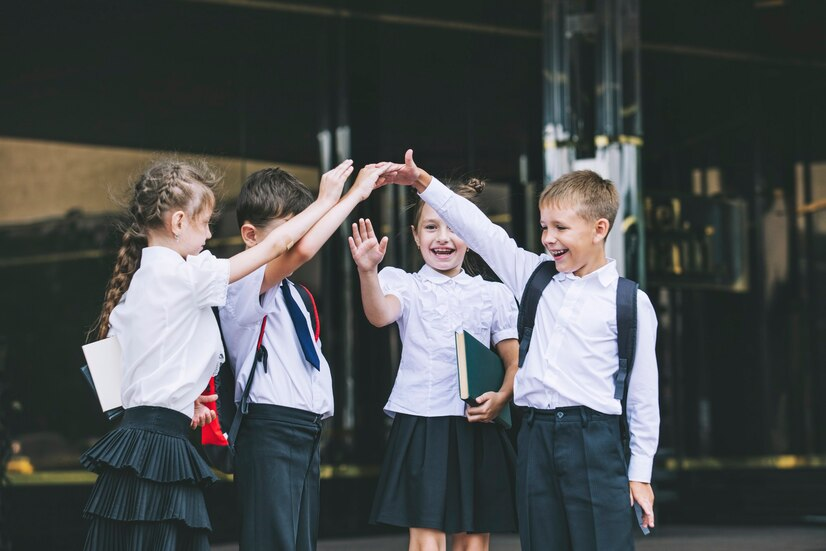 Best Place to Buy School Uniforms in the Cayman Islands
Becky's Closet is known for its dedication to quality and style. Their uniforms are made from the finest materials and designed with both comfort and functionality in mind. 
But why is Becky's Closet the best place to buy school uniforms? What really sets them apart is their attention to detail. From the stitching to the buttons, every aspect of their uniforms is carefully crafted to ensure maximum durability and performance. And with a wide range of styles and sizes to choose from, there's something for everyone at Becky's Closet.
How to Choose Uniform Stores that Offer High Quality Uniforms
1. Look for Their Experience
Experienced tailors have honed their craft over time, allowing them to handle various fabrics, styles, and complex alterations with precision. They know the ins and outs of the tailoring process, ensuring that they come up with high quality uniforms.
2. See if They Understand Your Needs
Stores can deliver high quality uniforms only if they become adept at understanding customer needs and preferences. They can interpret a customer's description or vague idea and turn it into a tangible and satisfactory garment. Experienced tailors can ask the right questions to clarify requirements and provide valuable suggestions to enhance the final product.
3. Ensure They Don't Take Forever to Deliver
The best uniform center has developed streamlined techniques and can work more effectively, reducing the turnaround time for customers without compromising on quality.
4. They Have Knowledge of Fabrics and Materials
Different fabrics and materials require different handling techniques. The best uniform center possess in-depth knowledge of various textiles, knowing how to cut, sew, and manipulate each one appropriately. This expertise ensures that the garment not only looks good but also maintains its structural integrity and durability.
5. They Pay Attention to the Details
Tailoring is a meticulous craft that demands a keen eye for detail. Best tailor and alterations providers can spot minor imperfections and make precise adjustments, resulting in a finished product that meets the highest standards of quality.
Why Do High Quality Uniforms Matter?
Why does quality matter so much when it comes to uniforms? For starters, high quality uniforms can boost your confidence and make you feel more professional. It can also help the child focus on their studies and achieve good grades easily. And of course, a well-made uniform will last longer, saving you money in the long run. 
So if you're looking for the best place to buy school uniforms, look no further than Becky's Closet. With their commitment to quality and style, you can rest assured that you'll be getting the best of the best. 
Plus, with their multiple locations in the Cayman Islands, it's never been easier to upgrade your uniform game. So what are you waiting for? Head over to Becky's Closet today and see for yourself why they're the top uniform seller in the Cayman Islands.