In the fast-changing fashion world, picking the best fashion accessories to go with our outfits has become true art. No matter if we're dressing up for a fancy event, walking in the city, or just wanting to spice up our everyday clothes, fashion accessories can do wonders by making us look even better and leaving a strong impression. From dazzling jewelry that exudes elegance to versatile scarves that effortlessly tie a look together, the journey to discovering the best fashion accessories for every occasion is an exhilarating exploration of self-expression.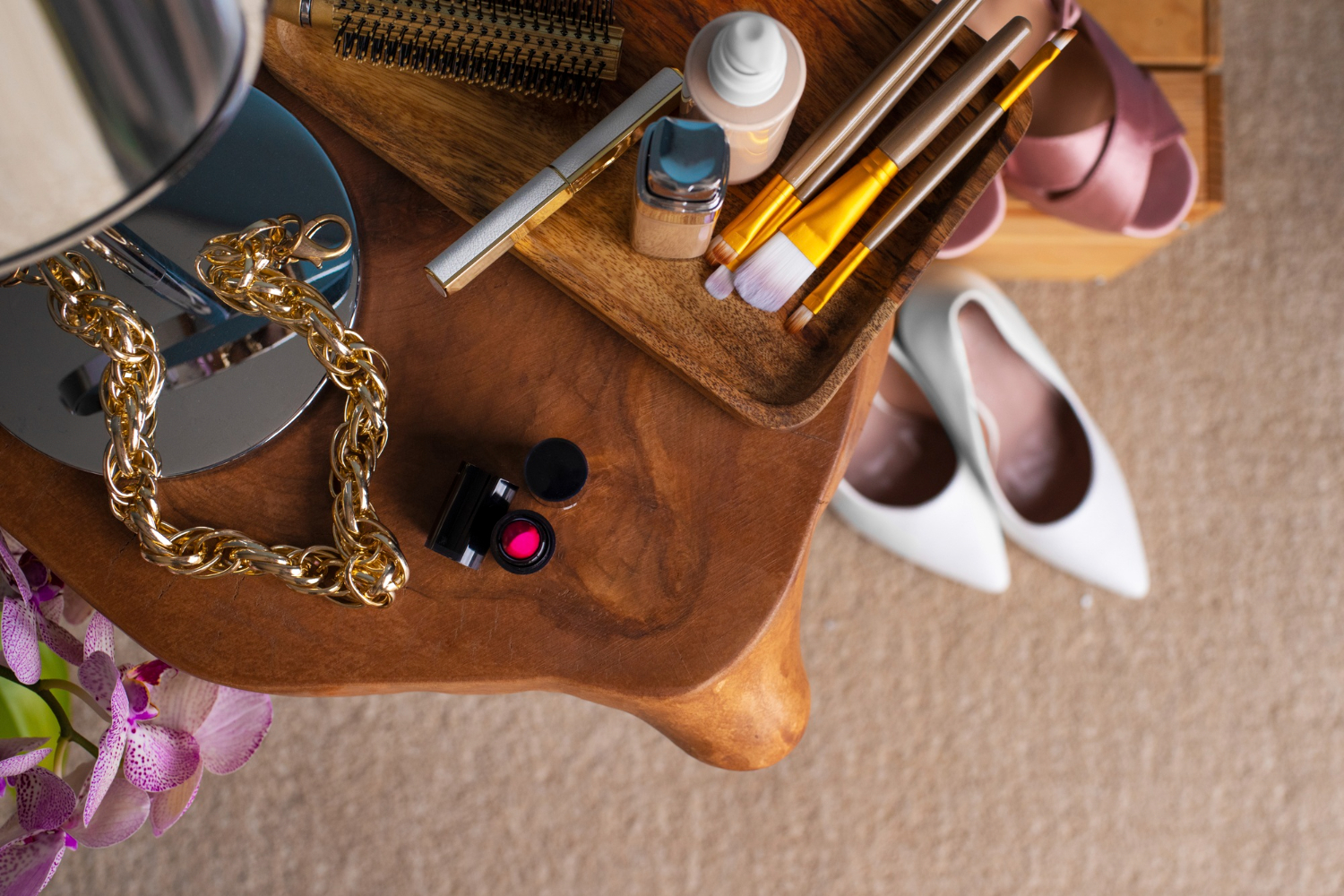 For black-tie events, galas, or weddings, opt for elegant, sophisticated accessories. A timeless clutch will hold your essentials while adding a touch of glamor. Statement jewelry, such as chandelier earrings or a classic pearl necklace, can enhance your evening gown and create a memorable look.
Cocktail parties, dinner dates, or business dinners typically require a more subdued approach. A chic handbag, preferably in a neutral color, complements a cocktail dress or tailored outfit. Delicate bracelets or a single statement ring can add a hint of elegance without overpowering your ensemble.
When heading out for a casual lunch, shopping with friends, or a weekend getaway, opt for comfortable and best casual wear. A stylish crossbody bag is perfect for carrying your essentials while keeping your hands free. Stackable bracelets, casual scarves, and a simple pendant necklace can add a fun and relaxed vibe to your outfit.
In a corporate or office environment, opt for subtle yet sophisticated accessories that reflect your professionalism. A structured leather tote or a sleek briefcase will carry your work essentials while maintaining a polished appearance. Avoid excessive or flashy jewelry, opting for a classic watch and modest earrings instead.
Choosing Timeless Classics with Best Fashion Accessories
While fashion trends come and go, certain accessories stand the test of time and can be worn across various occasions. Investing in these timeless classics ensures you always have suitable options ready:
Pearls: A string of pearls or pearl stud earrings exudes elegance and sophistication, making them a staple for formal and semi-formal events. They effortlessly elevate your outfit and add a touch of refinement.


Watches: A high-quality watch is not only a practical timepiece but also a symbol of style and maturity. Choose a versatile design with a metal or leather strap that can complement both casual and formal attire.


Leather Accessories: Items like leather belts, bags, and shoes are classic and versatile additions to your wardrobe.
While classic accessories are essential, adding a touch of personal flair can make your outfit truly unique and representative of your style. Experiment with the following ideas:
Scarves: Scarves come in various colors, patterns, and fabrics. They can be worn in multiple ways, from draping elegantly over your shoulders at formal events to tying casually around your neck for everyday wear.


Hats: Hats are a fantastic way to make a statement and protect yourself from the elements. Fedora hats, berets, or wide-brimmed sun hats can add flair and charm to your outfit.


Bold Jewelry: For fashion-forward looks, embrace bold and unique jewelry pieces that reflect your personality. Chunky necklaces, oversized earrings, or stackable rings can add a creative and eye-catching element to your style.


Belts: A statement belt can cinch your waist and elevate a simple dress or jumpsuit. Look for belts with interesting buckles or unique textures to stand out at fashion accessories stores.
In conclusion, fashion accessories play a vital role in enhancing our style and making a statement for every occasion. Whether it's a formal event, a casual outing, or a special celebration, the right accessories can elevate any outfit and reflect our individuality. From classic pieces to trendy accents, the world of best fashion accessories offers endless possibilities to express ourselves creatively. By understanding the personal style, considering the occasion, and experimenting with different combinations, we can confidently curate our accessory collection with the best tailor and alterations.