Doesn't matter how pretty or expensive your dress is, it will only look good if it fits you well. Let me reveal the secret of the movie starts here. Do you know what makes them look attractive and ultimately the "Movie Stars"? Their clothes that are tailored to fit their body. 
However, finding the best tailor and alterations near you can is similar to hitting a brick wall. Despite the fact that many people call themselves tailors, that doesn't necessarily mean they are skilled. 
If you're struggling to find the best tailor and alterations services, keep reading this article to uncover the 7 tips to get yourself a tailor you can trust.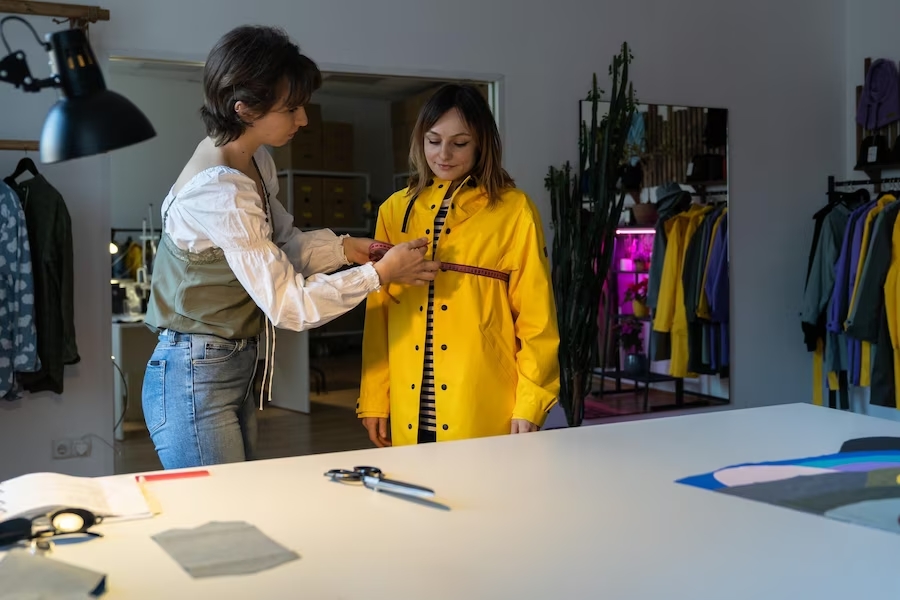 7 Tips to Find the Best Tailor and Alterations Services
1. The Best Tailor Understands Every Style
A good tailor is able to understand what the customers are trying to explain and put together every piece of information to provide them with exceptional stitching services and the style they dream of. They are aware of all the in-trend designs and help customers figure out the styles that will look best on them. 
2. Make Sure the Tailor is Available
Good tailors are mostly booked in advance, meaning you can't reach out to them in an emergency. So, if you're planning to get an outfit for the wedding the next day, you're surely out of luck with such tailors. 
However, that's not always the case. The best tailors always have room for emergency orders and can get your outfit done the very day, including a rush surcharge. So, why not pay some extra bucks for super fast yet perfect stitching?
3. Observe Their Creations
It's best to try a tailor first before getting your important dress stitched by them. Although the trial period might take several days, it will be worth it to have that "Wanted" outfit stitched.
To check their cutting, stitching services, and alteration skills, opt for an easy alteration first (such as a hem or shirt taken in) and then observe it afterward to ensure the results are up to the mark before giving them something precious or delicate. 
For this, you need to check on both the inside and outside of the dress to see if everything lines up, seams are even, and thread ends are knotted. 
If you just moved to a new location or are tired of the foolish mistakes of your current tailor, seek recommendations from people whose dresses attract you the most. Reach out to your Facebook friends, neighbors, relatives, or fashionable friends and ask them about their best tailor and alterations.  
5. See If They Take Appointments
This shows that they are prepared to take the time to get to know you, your needs, and your body. In an emergency (like when the hem of your suit trousers comes out), walk-in stitching services can be helpful, but having someone's undivided attention as you ask questions will always result in a superior end product. Additionally, if you make an appointment, you might show up.
6. Pick Someone Who is Soft-Spoken
People often think that mean and grumpy tailors are better at their work. Despite paying someone what they want, it's not wise to tolerate rude behavior. You want to establish a long-term connection with someone who will put your interests first, so avoid tailors who act rudely when you first meet them.
Although it's your tailor's responsibility to guide you and understand your needs, it's important for you as well to know the basics of alterations. How would you distinguish a bad tailor from the good one if you don't know anything about stitching?
Make sure you're aware of your needs and how you'll explain them before making the next visit to your tailor! 
So, to find yourself the best tailor and alterations, your first step would be to seek others' recommendations and try those tailors to get your pants hemmed. 
Living in the Cayman Islands? Look no further than Becky's Closet – your ultimate go-to destination for stitching services!